Filter by Category
Certifications & Training
Online Registration Unavailable
Computer Coding For Kids
Price not
available
with Sanchayita Shah
Coder School is a new kind of after-school coding program that focuses on the individuality of each student, customizing our teachings depending on their skills and desires. From graphical languages like Snap or Scratch, typed coding like Python or Javascript and advanced stuff like Java and C++, we have you covered.
Contact: s.shah@thecoderschool.com - (716) 800-1404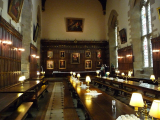 Free! Online Send Your Kids to College Presentation
with All Pro Tutoring
Do you know that less than 33% of four-year college students graduate in four years?
Mistakes in college planning could cost you thousands of dollars! Please join our team of experts for a free one-hour discussion on the best approach to college planning.
Send Your Kids to College is a non-profit organization. There is no cost or obligation to purchase anything.
Topics discussed:
- Choosing the right college major and the best approach in applying to colleges
- Timeline for ACT and SAT test preparation and why it is important to prepare for these admission tests
- Strategies to reduce the cost of college, available scholarships, and The SAGE Scholars tuition rewards program
You will earn 500 SAGE Scholars points just for attending the seminar, that is equal to $500 in tuition rewards!
Attend to find out how you can earn more SAGE Scholarship Points.
Cost: FREE allprotutoring@gmail.com/www.allprotutoring.com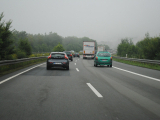 Online Registration Unavailable
Private Driving Lessons
Price not
available
with Chris Hoffman
Hoffman's Driving Academy offers private 45-minute driving lessons with a NYS DMV Certified Driving Instructor who will tailor each lesson to a student's individual driving abilities to learn how to not only successfully pass the NYS road test but help the student safely drive beyond the road test requirements.
Contact: Chris Hoffman - (716) 800-1445
info@hoffmansdrivingacademy.com