Filter by Category
Open for Discussion: Enrichment, Innovation, and Finances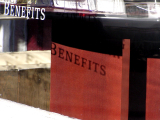 A Complete Summary of Benefits and How They Can Protect You! - Online, Self-Paced, Available for 90 Days - Registration Open September 13 through December 13, 2023
with Dina DiRoma

Sep 13, 2023
True Story: My mother was diagnosed with Covid-19 so bad that her oxygen level was literally 58%. We took her by ambulance to the hospital. She was in Intensive Care for 2-1/2 weeks and hospitalized for another 2-1/2. While she was there, we had to take in her mail, water her plants, make sure the pool was at the correct level because it was summer and she had a slow leak, pay her bills - basically handle all of her affairs. Before her hospital release my siblings and I realized that she is going to need a nurse because she was so weak she couldn't be left alone. All of us work, have children, pets and homes of our own to maintain. But we knew we couldn't leave her alone. Trying to find a nurse at that time was impossible! Bear in mind that all four siblings are self employed - there is no family leave, vacation days or sick pay here. If we're not on the job, the business doesn't run, period! What did we do? As if by some miracle - we found out that my mother had a Benefit Plan that covered all of this. Because of that we were able to hire a Private Nurse and take turns cooking her healthy meals and spending time with her (after work). It was because of this incident and her policy that I literally got my license so that I could advocate for these products. Having the right protection plan in place for the unexpected can make all the difference. Topics to be discussed: Accident/Sickness/Disability/Critical Illness/Cancer and Life Insurance Policies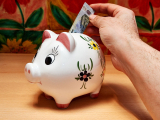 The Newest IRA Regulations and Getting Ready to Retire
with Sanford Seide

Dec 6, 2023 at 6 pm
What are all the changes?  How much can you contribute?  How long or until what age can you continue to make contributions?  When must you start taking RMDs and how frequently do they have to be taken?  How to increase your RMDs and have them be guaranteed for life.  How to coordinate RMDs between multiple accounts and be IRS compliant.  What are QCDs, why you should use them and how they reduce your taxes?  The new Beneficiary and Stretch rules, the exceptions, etc.  We will also cover 401K and 403B plans  Bring your questions!
Understanding Medicare
with Jason Myers

Dec 12, 2023 at 6 pm
Medicare is confusing!  What are parts A, B, C & D?  When do I have to enroll?  What will I pay?  What are Medicare Advantage Plans and Medicare Supplement Plans?  What about late enrollment penalties?  What kind of plans might work best for me?  Join Jason Myers, owner of JBM Health & Wealth Consulting, LLD who will help you understand how the Medicare program works and will provide a general overview of the variety of Medicare insurance products that are available to beneficiaries.