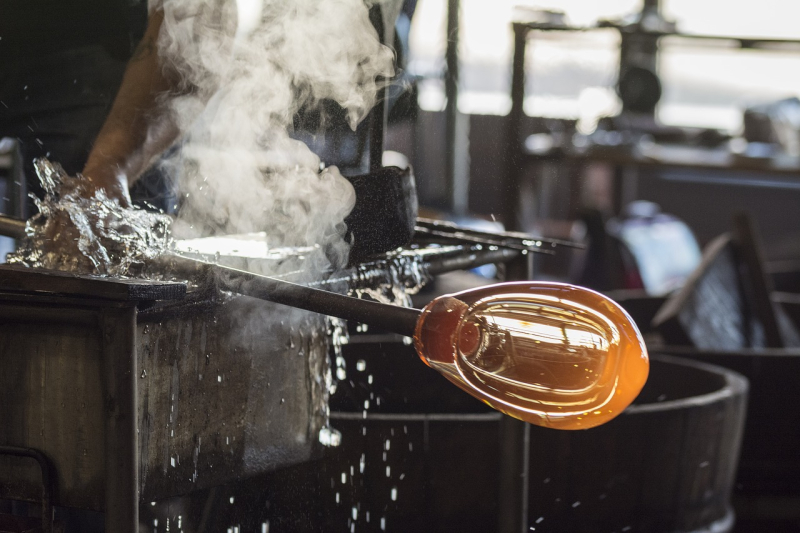 Corning Museum of Glass: Fun With Glass - Make Your Own Glass Pumpkin
with Know How Tours
$13900
Online registration unavailable
Travel the scenic route and enjoy the fall colors at its best.  Upon arrival we will be split into groups.  While at the Corning Museum of Glass, enjoy lunch included at the museum restaurant with your luncheon voucher.  The voucher will cover an entire lunch - any money left on voucher is good at the museum gift shop.  Our group will enjoy a tour of the Corning Museum of Glass, view a glass blowing demonstration show, stroll the museum and visit the gift shop.  Participate in The Fun with Glass activity.  Participate in the "Hands-On" workshop and make your own glass pumpkin.  This tour is sure to be a sell out!  Book early!  
*Your glass work must "cure" overnight and will be shipped to Know How Tours.  A date will be set to pick up.  
ALL RESERVATIONS ARE BASED ON SEATING AVAILABILITY. EARLY REGISTRATION IS RECOMMENDED.
PAYMENT MUST BE MAILED IN. NO ONLINE REGISTRATION AVAILABLE FOR BOOKING TRIPS.
*Niagara Wheatfield Central School District does not book tours, issue refunds, or process cancellations for Know How Tours.  It is STRONGLY ADVISED that you familiarize yourself with their policies located at www.knowhowtours.com or call 716-649-9694 for more information. Trip protection/insurance is available to purchase through Know How Tours. You will receive a written confirmation from Know How Tours, and your tickets will be distributed upon arrival to board the bus.